植野正嗣(うえの せいじ)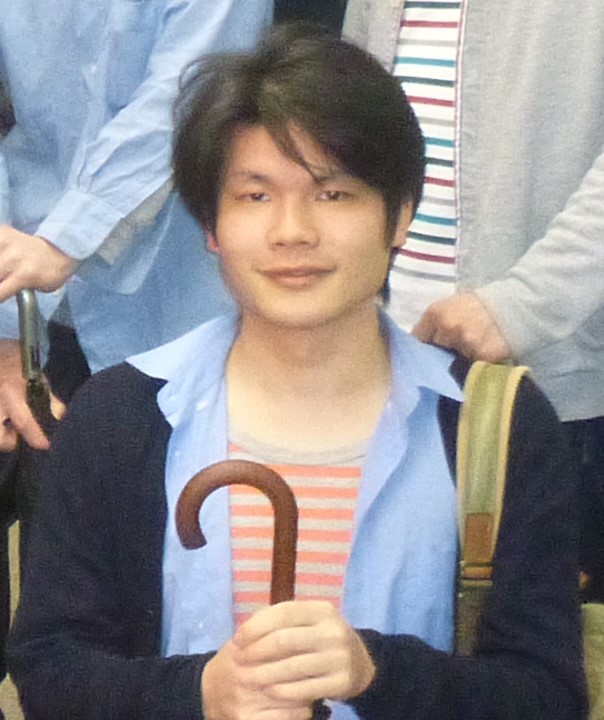 Switch to English

略歴

2009年3月
     京都大学理学部中退(化学系)

2009年4月〜2011年3月
     京都大学 大学院理学研究科 化学専攻 修士課程

2011年4月〜2015年3月
     京都大学 大学院理学研究科 化学専攻 博士課程終了

2017年4月〜  

HPCシステムズ株式会社受託研究院

Publications

1. S. Ueno, Y. Tanimura, and S. Ten-no, Molecular dynamics simulation for infrared spectroscopy with intra-molecular forces from electronic properties of on-the-fly quantum chemical calculations, Int. J. Q. Chem. 113, 330-335 (2012).
2. S. Ueno and Y. Tanimura, Modeling intermolecular and intramolecular modes of liquid water using multiple heat baths: Machine-learning approach, J. Chem. Theory Comput. 16, 2099-2108 (2020).
3. S. Ueno and Y. Tanimura, Modeling and simulating the excited-state dynamics of a system in condensed phases: Machine Learning approach, J. Chem. Theory Comput. XX, XXX-XXX (2021). ArXiv: 2102.02427

 

Room;理学部6号館 255
Tel; 075-753-4022
Fax; 075-753-4018
E-mail; seiji (化学専攻外の方は @kuchem.kyoto-u.ac.jp をつけてください)